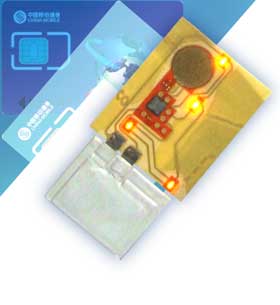 Q-Lite!
Was born, grows and survives solely on innovations.
Not only does Q-Lite involve itself in various innovations all along these years, but most importantly, innovation has become the corporate soul of Q-Lite, and accordingly has integrated into Q-Lite core competence nowadays.
Q-Lite innovation is not a show off in word and a slogan to appeal to customers, but really has generated from our long year firm co-operation with our good engineers and technical team.
This kind of reliable teamwork thought these years through these years has been Q-Lite's good and valuable resources in China battery industry and shall be the best mainstay for our further innovations in the future.
We know, Rome was not built in one day. It was built in a long and winding way. It was built up eventually, though.
We are expecting your joining hands with Q-Lite from right now to pave a new way to grand success together in future.
2018.09
Q-Lite Industrial Limited has successfully passed SGS auditing of ISO 14001-2015 certification in its manufacturing facilities. A grand milestone for Q-Lite's professional business activities moving ahead.
2017.05
Q-Lite presently launches its unique series of lithium Manganese Dioxide CRW type cells/batteries,  in order to cope with robust market demands for high capacity and high power output in lithium Manganese Dioxide technology nowadays.
Please refer to the link: http://www.q-liteindustrial.com/Lix_Primary_Li-MnO2_Coin.html
2016.09
Q-Lite Industrial Limited has successfully passed SGS auditing of ISO 9001-2015 certification in the new manufacturing facilities.
The certificate is acquired herewith, a milestone for Q-Lite's professional team.
2016.04
Q-Lite Industrial Limited has witnessed its office removal on Apr 9, 2016 to the new physical location with new contact details vide infra:
Q-Lite Industrial Limited
2/F, Bldg 1, HengGuangYao Ind. Zone
113 Yonghe Road, Fuyong Town, Bao An District
Shenzhen, China CN-518103
Ph: 0755-8220 9288  Fax: 0755-8222 4402
We, in our Q-Lite new manufacturing facilities, are anticipating a more efficient and successful business partnership together with you in the future.
2013.12
Q-Lite new lithium primary battery items are released:
 -- Lithium primary (non-rechargeable) CR425 and CR435.
Main application: Fishing floats, LED lights and other oem electronic devices.
2013.07
Q-Lite branded line batteries have been launched starting this year, with series of:
-- Alkaline batteries.
-- Lithium primary coin cells / batteries (non-rechargeable)
1) Li-MnO2 coin cells: CR2032, CR2026, CR1632, CR2450, etc.
2) LiMnO2 cylindrical: CR123A, CR2, 2CR5, 9V block battery, etc.
3) Li-FeS2: FR6 (AA size), FR03 (AAA size)
-- Ni-MH recharegable batteries and chargers.
-- Battery powered LED, flash light, torches, gifts, etc.
All Q-Lite branded line batteries refer to applications for OEM, industrial and retail markets.
Please contact us for access code in order to download the relative presentation via: http://www.q-liteindustrial.com/Q-Lite_Branded_Batteries.html.

2012.09
Q-Lite has released a primary lithium (Li-MnO2) 9V block, which features 9.0V 1400mAh , non-rechargeable type.
This is the premium quality and equivalent to Ultralife U9VL model.

2011.11
Q-Lite has the serial release of Li-MnO2 coin cells for pulse high drain applications, which refer to Q-Lite "PH" type cells. Q-Lite CR2032_PH type cell features a best performance behavior under various pulse currents as of 2mA, 5mA, 10mA, 15mAh etc.

2011.06
Q-Lite new products' serial release of Q-Lite branded batteries of:
  -- Lithium primary coin cells, as CR2032, CR2025, etc
  -- Lithium primary cylindrical batteries, CR2, CR123A, etc
  -- Alkaline batteries, as LR6, LR02, LR14, LR20 and 6LR61-9V block.
  -- Ni-MH battery, both in standard type as well as RTU (Ready-to-Use, equivalent to
Sanyo Eneloop) batteries
Q-Lite branded batteries represent the best quality level from China, either for consumer
market or industrial segments.

2010.01
Q-Lite has recently released a lithium primary soft pack in super slim type of 0.45mm thickness.
Main applications: Active smart card, electronic tag, RFID, etc.
Slim battery model: CP2829F: 3.0V 22mAh, dimensions: 0.45T x 29.0W x 28.0H.

2008.12
Q-Lite release of high temperature type Ni-MH prismatic batteries:
Model No. H1200-8/5F6T, which is becoming more and more applied for solar products, compatible with ambient temperatures higher than conventional use.

2008.08
Q-Lite release of new LiPo batteries of gel technology:
The new LiPo batteries feature gel technology, which is much more improved than conventional liquid technology and feature super performance and life cycle, as for e-mobility of wheel chair, e-bike, Uninterrupted Power Supply systems, etc. LiPo battery capacities of gel technology range from 8Ah to 200Ah generally.

2008.08
Q-Lite release of primary Lithium Iron Disulphide batteries:
The new LiFe primary batteries feature 1.5V, both in cylindrical and button type, which is much enhanced in performance and life cycle, and widely adopted to replace alkaline batteries, silver oxide batteries, etc.
Current items released:
-- FR14505
-- FR10445
-- FR1154
2008.06
Q-Lite release of soft pack of primary Li-MnO2 batteries:
Soft pack of primary Li-MnO2 batteries feature compact size with higher capacities, and with very flexible dimensional configurations in product design.
Typical items released so far:
-- CF224035
-- CF305050
-- CF502440
-- CF504644