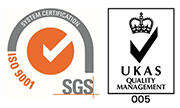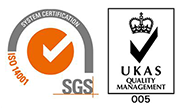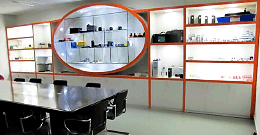 Q-Lite Showroom

Q-Lite Culture Propaganda
Current Location: Home / The Company
Company Briefing
Q-Lite Industrial Limited was set up in Feb, 2005, and is dedicated to offering a complex range of batteries (including cells, accumulators & packs), technical support and fine services to customers worldwide with its best knowledge and expertise acquired, as well as well-trained business mentality ever since 10+ years.
Q-Lite possesses the following certifications:
* SGS ISO 9001-2015.
* Registration with DUNS.
Q-Lite's complex range of batteries:
Lithium (Primary and rechargeable)
Ni-MH / Ni-Cd / Ni-Fe
Alkaline
Lead (AGM, Gel, traction, etc)
Specialty batteries (Sintered/Pocket & Zinc Air)
Custom solutions and project development (OEM & Industrial)
Total team staff worldwide: 20-50.
We possess our battery brands Q-Lite and Hoyavolt.
Q-Lite focuses on strategic marketing and professional sales activities, meanwhile with its self-owned manufacturing facilities of 1,500 square meters in order to secure a reliable technical support and services in the long run. Q-Lite also involves itself in research and development of new technologies, new applications, customized sophisticated batteries, etc, so that we are keeping up with the situation in the best way.
Q-Lite business strength highlights:
*

With 20 years' experience in battery business worldwide and strong capability of supplying qualified batteries to OEM and industrial customers.

*

Possessing manufacturing facilities of 1,500 square meters located in China Shenzhen,with technical strength and background resources so that Q-Lite battery products are produced in a professional way and under strict quality control as well.

*

Battery cost under strict control, prices to be competitive and reasonably leveled.

*

Well-trained business mentality so to provide correct products and excellent services to accommodate customer's various needs and to possess a responsible attitude throughout partnership, so that our dear customers may expect of Q-Lite not just batteries and services but the benefits and value through our long year partnership.
Apart from battery business operations and profit management, we Q-Lite as dynamic team, are all the time in pursuit of new technology (electro-chemistry) development, innovations, advanced ideas of company management and a fine cultural environment in the team group, which are to constitute the strong factors of sustainable growth for Q-Lite company in the long future, globally.
Greetings
My Cares
China Battery Elites
Did I miss any technical details, even minor one, for customer sample preparation?

Hi! Welcome to Q-Lite company website.
Q-Lite battery business background is traced back in China in 1990's, when people were not so keenly conscientious of battery applications as they are nowadays. We have witnessed lots and lots of important changes and events, though, in battery industry throughout these years, and in parallel have experienced considerable amount of encouraging successes, nice memories, claims, etc.
These valuable experiences had been a good lesson for us to learn from in the past years, so that we were able to build up our correct business mentality and style step by step eventually, and they are not bad!
Actually the following principles would be our minimum cares anytime a new business starts:
Correct understanding and reconciliation of customer all requirements. Even a minor issue counts.
Consistency between samples and mass production
Non-compromising responsibility from beginning to end, esp. when a claim arises out of any shipment.
This is a rapidly changing world. All industries, life style and people's mind are keeping on the go every moment. We hope to offer our best products and services to our dear customers in order to help create the most beautiful, environment-friendly and safest world.
When you agree with us, why not join in our campaign, delivering your advisable suggestions and great support, so to form the best ever partnership with our Q-Lite from China!
Elites in China Battery Industry:


Mr. Wang Jian, contributing to China lithium battery industry.



Mr. Xu Ping-Guo, expertise on alkaline battery technology.
Q-Lite Associated Business Link
Strategic battery support
www.fuyuka-electronics.com

Partnership in India
Brilliant Electro-Systems Pvt. Ltd.
www.brilliantelectronics.com